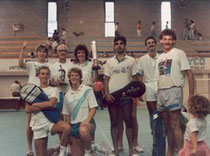 Headingley Badminton Club, Leeds, Yorkshire, England
The club's earliest mention to date was as a founder member of the Leeds Badminton League in 1933, and Headingley came to dominate the league during the late 1970s, 80s and 90s, while at the same time enjoying championships in the Yorkshire League under the leadership of coach Les Fryar, reaching a peak in 1989 when the club was National and European champions, under the motto nulli secondus from Les's time in the cold stream guards.
When Les died near the turn of the century the club suffered with an exodus of playing talent but his son John managed to maintain the club, winning the Leeds mixed League for a final time in 2001, and introduced a junior policy recruiting young local players who took the Leeds mixed division 6 in 2003 before leaving the club to further his career.
The club's new leadership rebuilt the club with an emphasis on inclusion for all standards, making it one of the most popular clubs in the area.
Club award ceremony
Since 2006 the club has held its own awards ceremony, allowing club members to vote for each other.  We now just have one trophy, the Rich Yau Memorial Trophy (named after a club member who unfortunately passed away) which is awarded to the most improved player.
The current holder is Beth Jones.
2015 - Lyndon Phillips
Special awards
Once in a while when a player leaves who made a particular impression on the club, be it via achievements on court, hard graft on it, or just because we care
Dave Rouse - moved to Germany having been club chairman

Gareth & Toni Arnold - Team Colours awarded 2012
Having been involved in running the club for far too long we shipped them off to the colonies to educate kangaroos in the noble art of badmintoneering
Honours won (Toni):
Mixed division III winner 2009
Mixed division VI winner 2003
Jubliee Trophy finalist 2008
Mixed divison II runner-up 2010
Mixed division V runner-up 2004
Ladies division II runner-up 2006
Club tournament winner 2009 2006
Mixed A captain 2004-2006
Mixed B captain 2004
Honours won (Gareth):
Anchor trophy winner 2012 
Mixed division IV winner 2010
Mixed division V winner 2009
Mixed division VI winner 2003
Gents division III winner 2007
White trophy finalist 2007
Mixed division III runner-up 2011
Mixed division V runner-up 2004
Gents division III runner-up 2002
Clubman 2012, 2011, 2010 
Club tournament winner 2011
Club tournament runner up 2006
Gents B team MVP 2006
Gents C captain 2008, 2010-12
Gents B captain 2003-07
Mixed B captian 2002-03
Ladies capatin 2007
Chairman 2004-2012
Match secretary 2003-2008
Club secretary 2010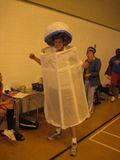 Chris Deadman - Team Colours awarded 2011
Super Chris squeezed more badminton into 5 years of trophy laden success than you can shake a stick at, before leaving for Lincoln to continue his unspeakable work in the nation's sewers.
Honours won:
Gents A captain 2009-11
Gents B captain 2008
Gents division II winner 2010
Gents division III winner 2007
White cup finalist 2007, 2010
Gents C team MVP 2006
Cup tournament winner 2008, 2010
Best costume club tournament 2011
Ruth Woodhouse - Club colours awarded 2011
Ruth was the very first person to join the club following the launch of our first website, and agreed to the captaincy of the newly re-formed ladies team shortly afterwards, leaving to join Premier League Norwich City after 5 years of effortless badminton and an ever-ready smile
honours won:
Ladies captain 2006
Ladies division II runners-up 2006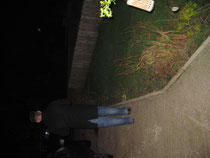 Dave Pape - Club Colours awarded 2009
Dave is our very own Lord Lucan - one day he was here the next he vanished.  Excellent on court and a sound chap off it, Dave's badmniton record for the club is impeccable - come back soon!
Honours won:
Gents A captain 2005-07, 2009
Mixed A captain 2008
White trophy winner 2006
Mixed division III winner 2009
Gents division II winner 2006
Mixed division VI winner 2003
Mixed division IV runner-up 2004
Gents division II runner-up 2003
Joe Wilson - Club colours awarded 2005
Special achievement - after years of extensive & exhaustive badminton coaching, Joe left to go to university and we all expected great things in a sporting sense.  Joe provided all this and more on the frisbee pitch!